AMA#1 Audio Transcription📝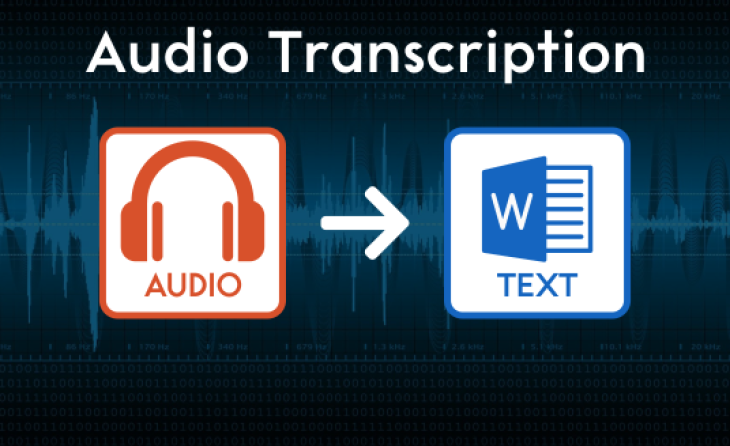 Hello and Welcome all Gamers to this Meeting .
Let me thank you all for joining us and showing interest in Gamers Vision .
Meeting schedule will be as following
First section will be introduction about Gamers Project
Second Section Future Plans
Third Section answering your questions .
Now Lets start with first section with small brief about Gamers
GamerNFT Network with the mission of turning Gamers into Investors is building first of a kind,  all in one crypto gaming platform , where all gamers needs delivered from one dashboard .
With one Portal ID , Gamers can Play2Earn, Exchange or Trade Items -NFT's- Cards – Lands ,Stream, Join IGO's , and more in future .
Gamers will have their one-stop destination for all their needs to enter blockchain hassle free .
Problems Gamers try to solve
We will talk in this meeting about 1 major problem , and will discuss more problems in future meetings .
The main problem we try to solve,  is that Gamers around the world want to play great games first ,play2earn will always feel like work2earn as long as the game is boring compared to the distractions available in real gaming industry .
Also existing triple A ,  publishers are not going to cryptofi their famous games , centralized control of their games work for their business model , so what is the solution !
Gamers provides every possible tool for esports mass adoption , using GamersPortal as middle hybrid solution between blockchain and gaming Industry will open limitless skies of integrating popular games into blockchain .
In hybrid model , the game itself will still runs from central servers , but it's assets/items/rewards/NFT's can be traded via GamersPortal .
Now About Future Plans and Next moves
we aim to have bright future for Gamers , and that could only happens with hard work , and good plans , so our next moves for this year  are
Finish ICO and it's going great actually till now thanks to our great Gamers Community .
Prepare for IDO , which as the voting on Portal, our community will decide which launchpads we will use , btw let me remind you to login to portal and vote for your preferred launchpad , we aim to use 5-6 launchpads at once to give best exposure for Gamers .
Portal development is in progress and by each step we are adding new products and modules so when we launch we have real  products can be used .
Add more games to portal to make wider selection for Gamers .
Audit for the project , and for this point we are checking partnerships potentials with auditing partners , as you would know we will have our own launchpad which will require auditing partners to select better projects .
Next meeting will discuss more problems we are trying to solve , and next steps, but now lets answer our Gamers community questions :
First let me thank you all for the great questions you sent us , hope we answered most of it with the brief intro about the project , but we are forced by limited time of the meeting to chose only top 3 questions .
First question is from mr  Reenox28:
Question : Do you have plans to use other chains such as eth, avax,... To increase buyers numbers?
Answer : In short yes , but it's not just to increase buyers , if you check the whitepaper , portal will be multi chain , and that's important for connections with games , have wider IGO's Range for the launchpad , and make it easier for the Gamers to earn from playing , also with the help of Chainlink oracles we will have better bridge between chains , our final goal is to connect with all major chains , but in short target it's important to use Matic, Ethereum , Solana , And Binance smart chain  .
Ok now for the  Second question is from mr  robertman901 :
Question : If I'm Gamers Holder , what are the benefits , what I mean why anyone should hold Gamers ?
Answer : Gamers concept is to reward Gamers , where Gamers can earn only by holding Gamers , how is that ?
Ok , we have plans to implement  something called Levels , each level depends on how much Gamers you hold , each level have it's own benefits  :
Level of earnings in play2earn module
Level of fees for using the Portal services
Participate in IGO's in Launchpad , each level will have it's own allocation.
Level of earnings in Stake2earn module .
Unique NFT's for each Level .
Trading, buy , sell , of Cards ,Items , NFT's , will depend on how much Gamers you hold .
Special Cards from our Partners will only be available for Gamers Holders .
Special Avatar in the Metaverse for each level .
And much more , to make it simple , any module added to portal , Gamers Holders will have special features using it .
Hope that's enough reason to hold Gamers .hhh
Now to Third question and it's  from mrs  Lona1000 :
Question : After I checked whitepaper and website , I like the gamers idea of connecting to classic games , and as traditional gamer I want to ask that  after launch you should expect normal gamers like me to use the platform , will I need to be crypto expert to use it ? I feel unsecure with wallets thing as if I lose the words I lose my money , do I need to have wallet like metamask ? I need simple platform like steam to play not complicated one??
 Answer : Wow , that's a long question but it's  a good one , ok let me make brief answer to answer it all , the whole idea of Gamers portal is to answer your question really , we want to build a simple and efficient platform for normal gamers to use , no need to use the wallets , or fearing about losing their money , Gamers Portal will handle things for you , with one portal ID with multi security layers and multi chain support , Gamers can enter the crypto world with no hassle , it's like Steam for crypto or Binance for Gaming if you want me to make it easier to understand , hope this answer your long question .
Thank you all for joining us in this meeting , next meetings we will discuss more problems to solve , our detailed plans , and answer more questions from great community , so kindly send us your questions by filling the form in portal anytime so we can collect them and answer in the next meeting .
Thank you all see you later .