AMA#3 Audio Transcription📝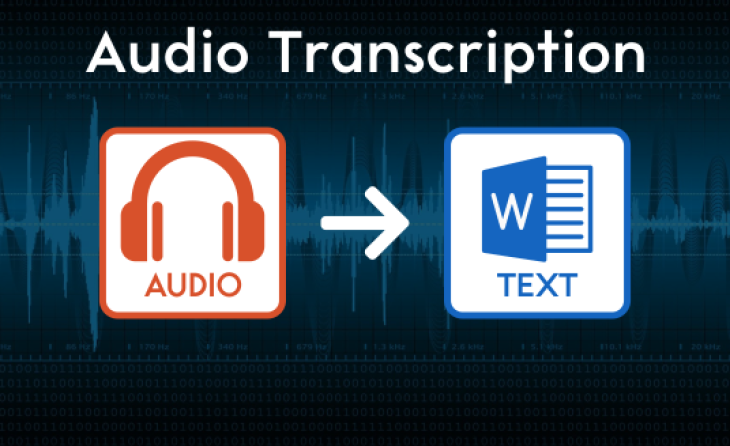 Hello and Welcome all Gamers to our Monthly Meeting .
thank you all for joining us  ,
Meeting schedule will be as following
First section  : a new problem Gamers try to solve .
Second Section :  Luna Crash and how we secure our system
Third  Section : Next Moves  
Fourth  Section : answering your questions .
Now Lets start with first section about  a new problem Gamers try to solve .
We talked in our last meeting about major problem Gamers try to solve which is that Esports market have no single entry to blockchain and what is the solution Gamers offer . We will talk in this meeting about another major problem .
The problem Gamers try to solve,  is Insecurity and fraud in the market , Not receiving compensation for your success isn't fair by any standard. But that's exactly what's happening in esports world, where teams, tournaments, and sponsors are guilty of multiple accounts , non-payments and fraud. When players risk their hard work for nothing in return, esports as a business suffers.
We are already seeing this being applied in the world of gaming and NFTs. Where there had been no truly safe spaces for gamers to trade and conduct transactions on their items , users have been forced to place their trust in shady forums acting as makeshift marketplaces to facilitate demand – opened to cyber-attacks and scammers...
This has so far amounted to millions of dollars in losses to gamers, publishers, sponsors and advertisers..
What is the Solution ?
GAMER addresses this problem by providing a fast and secure trading and payment  system,  and with the esports industry being digital, it is a perfect place to apply the blockchain and smart contracts technology.
This way we can ensure the payout of all prize-money, players' salaries and transfers, items trading , sponsorship and advertising deals.
The same is true for tournaments, where teams sign a smart contract with tournaments 'organizers. GAMERS can track match IDs and provide prize money payouts immediately after the tournament ends. We also offer advanced two-factor authentication to ensure zero fraud by double-checking stats of top esports sites. GAMERS also uses the Chainlink Oracle network to secure smart contracts and guarantee the fairness of results.
Online gaming has many positive aspects. It has become a major source of entertainment, developed new industries and sources of revenue, and introduced new uses of the human imagination to millions of people. However, it is important to know and guard against the risks associated with the internet gaming world to keep it safe and enjoyable for all.
Now lets go to talk about Luna Crash and how we secure our system
We will not discuss what happened to luna as most of you already know the details , and  luna2 already deployed on some exchanges , but we want to discuss how it was a disaster to the market and their investors , we think that they sacrificed their investors to rescue their stable coin , which was not the smart thing to do , you should always think about your investors who gave you their trust , and you should always have backup plans to such scenarios .
About our project , we always think about our investors , and on every step we do , we put our investors interest first , no matter what happens we need to secure our investors money and savings , that's why we focus mainly on security of our system , we have many  modules could be integrated fast but we choose the hard way to make sure it's secure first before it's deployed .
We make multi scenarios on what could happen and how we should deal with it in the best way for our Gamers .
That's why we  use
Multi layer security system .

All funds will be saved on cold wallets .

All out of system transactions should be verified on multi stages .

We have risk points on scale of 10 , and give any system we will integrate with points based on how much risk , and security grade .

We do not and will not connect the system to any external source that fail to get at least 7 points on our risk scale meter which is very high .

All suspicious activity will be locked until it's verified .

We will make a partnership with global insurance company to make sure our users are safe .
And many other things to ensure that the system is fully secured and safe to our Gamers .
About Next moves
As you know we  hold monthly meeting to discuss our short term steps which is :
We have an agreement with top investors to buy all unfilled tokens from ICO , which will ensure that all stages finish on time and have no delays.

We are adding new game monthly to portal and we have a list of top games we will add in future .

New Major update to GamersPortal is on the way . .

We Finished KYC and Business audit as part of full project audit , rest on audit modules are in progress by the audit company .

We have been listed on many ICO trackers and getting listed on more every week .

Wallet , Staking , and many other Modules will be updated soon .

Connection Metaverse avatars will be integrated .

MARS Tickets round2 is on the way !
As usual we will keep you updated on all our progress through our announcements and monthly meeting .
And now for our great community questions ,:
First question is from  Perkles:
hello my name is perkles!
my question is !
When will stake2Earn be available?
Ok , about stake2earn , as I said during the meeting , we make multi tests before deploying any module , to make sure it's secure and safe to our Gamers , staking is on it's final stages and we will announce about it soon , I can't give exact date but it's soon don't worry , our stake2earn module is very unique and no one done it before in this way so we built it all from scratch .
Ok a question is from  TINKY WINKY :
Hacking incidents can happen even on the world's most secure systems. How do you manage if there is an attack on your platform? How does You ensure that the assets of your users are safe and secure ?
Ok great question and relevant to what we were talking about the meeting , we use many ways to secure our system and our users funds , and I gone in depth about it , so please check back what I said  , but to brief it for you , we use multi layer security , cold wallets ,  multi stage verification , risk points scale , insurance policy and much more .
I see messages about that wrong date posted on twitter for AMA , sorry for the mistake, kindly social team double check the dates before posting as  it's  causing confusion to our Gamers , and I see it caused some of our regular participants being absent from the meeting  , double double check before posting anything in future please .  
Ok let me check discord for questions ,
we have a question and it's  from Johan:
Hello , I want to ask About the gamers portal , as I understand I will able to trade my in game items with other gamers from it , is that right? And how that will happen ?
Ok , about the items trading  , yes it's one of the gamersportal main modules , as you said from it you will be able to trade not just your in games items , but also you can trade accounts , tokens , balances , games ….etc .
Rest of questions are already answered during this meeting or the previous ones, so I recommend that you check it.
ok hope I answered most of your questions, Thank you all for joining,
we will try our best to make more meetings with public, for Gamers as you know you can join our weekly brief meetings anytime.
Thank you all see you later.
Previous AMAs : 
.
.
.