Binance NFT Partnership! 🚀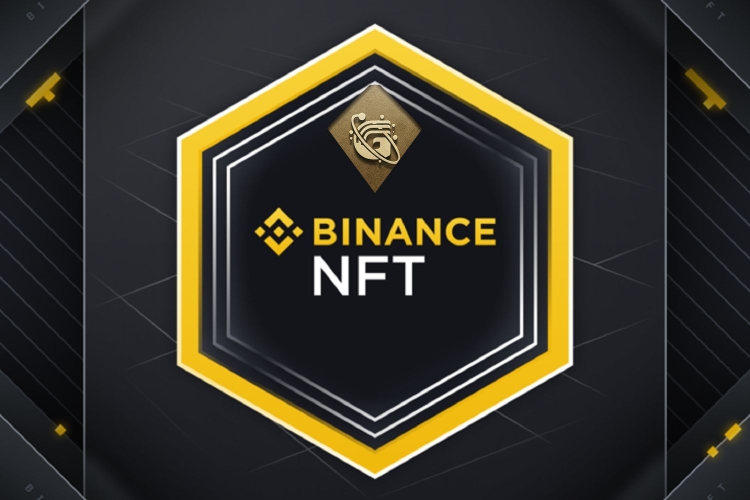 🚀 Exciting News: New Horizon Ahead with Binance NFT Partnership! 🚀
Dear GAMERS ,
We are thrilled to announce a game-changing partnership that will take our ecosystem to new heights! We are joining forces with Binance NFT, opening up a world of endless possibilities and artistic exploration. This is a landmark moment in our journey, and we can't wait to share this thrilling new horizon with you.
🌌 What to Expect:
🎨 Artistic Brilliance: With Binance NFT, we are embracing a universe of creativity. Get ready to explore a dazzling array of digital artworks, collectibles, and exclusive creations that will captivate your senses and leave you inspired.
🤝 Community Collaboration: This partnership will foster collaboration within our community like never before. Whether you're an artist, collector, or enthusiast, you'll have a platform to connect, share, and celebrate the world of NFTs.
💰 Opportunities Galore: New business opportunities will emerge as we integrate with Binance NFT. The potential for creators to monetize their work and collectors to discover unique gems is vast and promising.
🌍 Global Exposure: Our partnership with Binance NFT will give GAMERS an international stage. Your favorite artists and collectibles will now be seen by a global audience, creating exciting opportunities for exposure and growth.
🚀 Cutting-Edge Technology: Binance's commitment to innovation aligns perfectly with our vision. Together, we'll harness the power of blockchain technology to make transactions secure, transparent, and efficient.
📅 What's Next?
Stay tuned for a series of exciting events, NFT drops, and exclusive partnerships that will redefine the way you experience art, collectibles, and digital assets. We're also launching a dedicated space for NFT enthusiasts in our community to connect, learn, and explore.
This partnership with Binance NFT is not just a collaboration; it's a journey into a new horizon of possibilities. Together, we'll make waves in the NFT space, redefining how art and collectibles are experienced and cherished.
Thank you for being part of our incredible journey. We can't wait to explore this new horizon together. Buckle up, GAMERS community, because the best is yet to come!
To stay updated on all the latest developments, follow us on our social media channels, join our community forums, and keep an eye on your inbox for more thrilling announcements.
Here's to a bright and boundless future with Binance NFT Marketplace!
Warm regards,
GamersNetwork Team