Features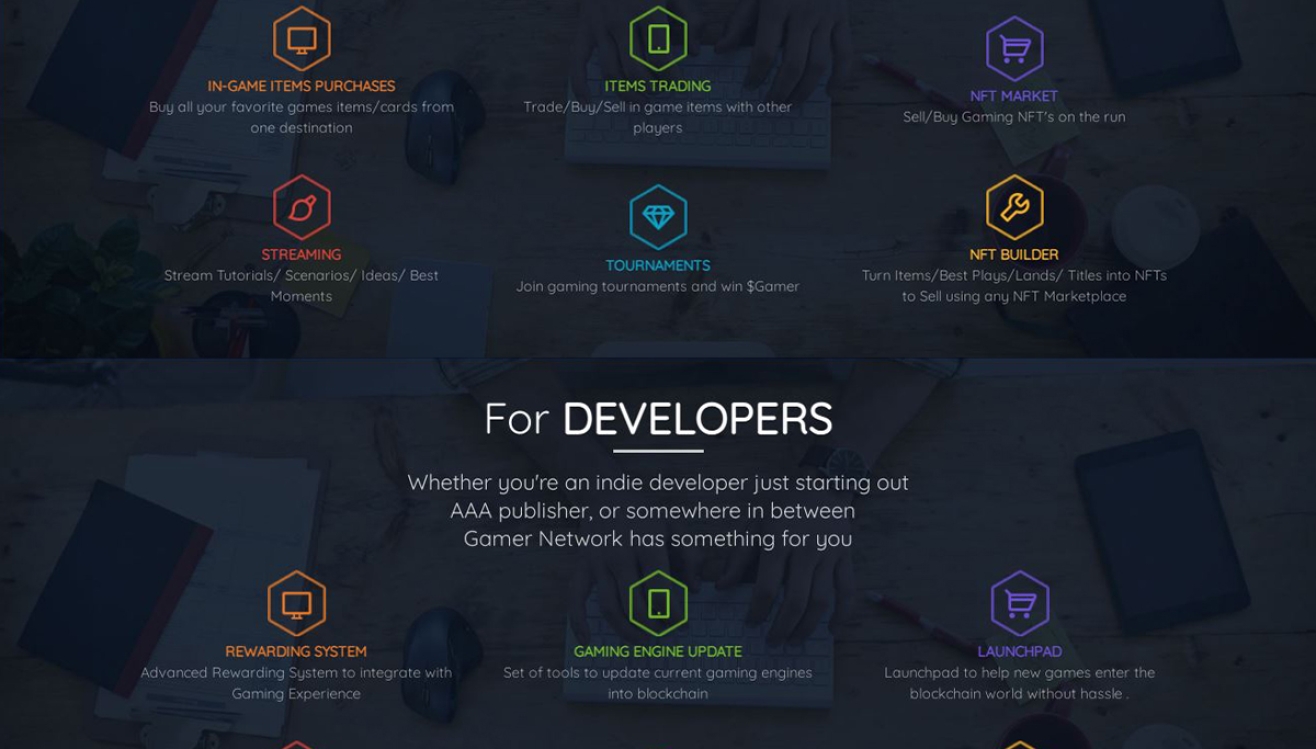 Turning GAMERS into Investors.
IN-GAME ITEMS PURCHASES
Buy all your favorite games items/cards from one destination
ITEMS TRADING
Trade/Buy/Sell in-game items with other players.
NFT MARKET
Sell/Buy Gaming NFT's on the run
STREAMING
Stream Tutorials/ Scenarios/ Ideas/ Best Moments
TOURNAMENTS
Join gaming tournaments and win $Gamer
NFT BUILDER
Turn Items/Best Plays/Lands/ Titles into NFTs to Sell using any NFT Marketplace
REWARDING SYSTEM
Advanced Rewarding System to integrate with Gaming Experience
GAMING ENGINE UPDATE
Set of tools to update current gaming engines into blockchain.
LAUNCHPAD
Launchpad to help new games enter the blockchain world without hassle .
TOURNAMENTS BUILDER
Drag&Drop easy to use builder to design Tournaments .
LEADERBOARD
All gaming Leaderboard to help
BLOCKCHAIN GAMING SDK
Plug&Play Set of tools to help gaming developers build blockchain games in no time