What is $GAMERS?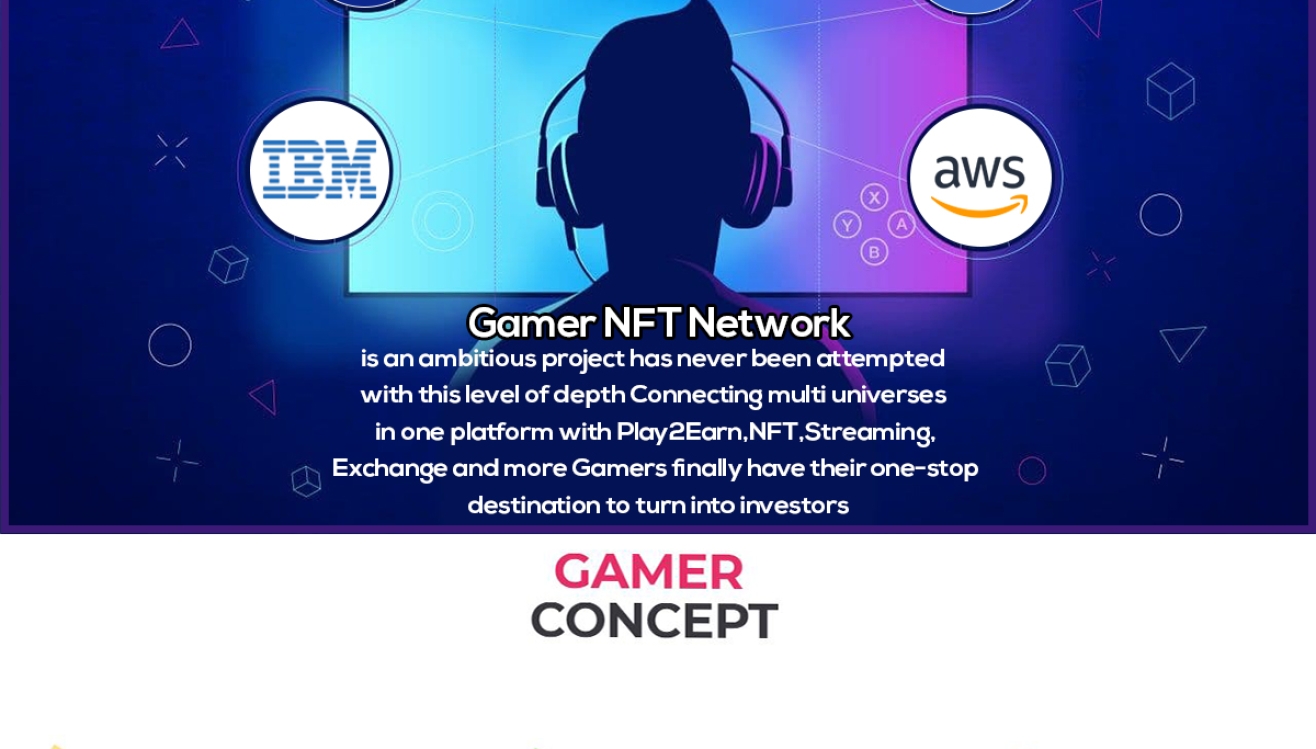 an ambitious project that has never been attempted with this level of depth,
Connecting multi universes in one platform with Play2Earn, Metaverse , NFT, Streaming, Exchange, and more
Gamers finally have their one-stop destination to turn into investors.
GamerNFT Network with the mission of turning Gamers into Investors is building first of a kind, all in one crypto gaming platform ,
where all gamers needs delivered from one dashboard .
With one Portal ID , Gamers can Play2Earn, Exchange or Trade Items -NFT's- Cards – Lands ,Stream, Join IGO's , and more in future .

What Makes $GAMERS Unique ? 
GamerNFT Network is the first Platform to connect best AAA publisher games to blockchain , Dota2 ,League of Legends (LoL) , Robolox , Minecraft , Travian ,World of Warcraft, and more .
$GAMERS CONCEPT
Cardano & Chainlink
First Cardano Gaming Platform Backed by Chainlink
Cardano's unique architecture ensures scalability and security at a level previously unseen in the cryptocurrency space, Backed by Chainlink to provide Stability&Sustainability.
Multi Universe Metaverse
Multi Chain - Multi-Gaming Engines
Aggregating scalable solutions supporting Multi Chain - Multi-Gaming Engines, combines the best of both worlds into a full-fledged multi-chain-engines system.
Triangle
Blockchain - NFT – Gaming
Turning Gamers into Investors by taking Blockchain to the Real Gaming World, connecting both to the wonderful NFT's, making the most powerful Triangle!
...